We manufactured and installed a raceway channel letter sign for Smashed Bradenton. You can see this wall sign at Smashed located at 441 Cortez Road West, Bradenton, FL. Thank you Smashed for trusting Florida Sign Company with your new sign.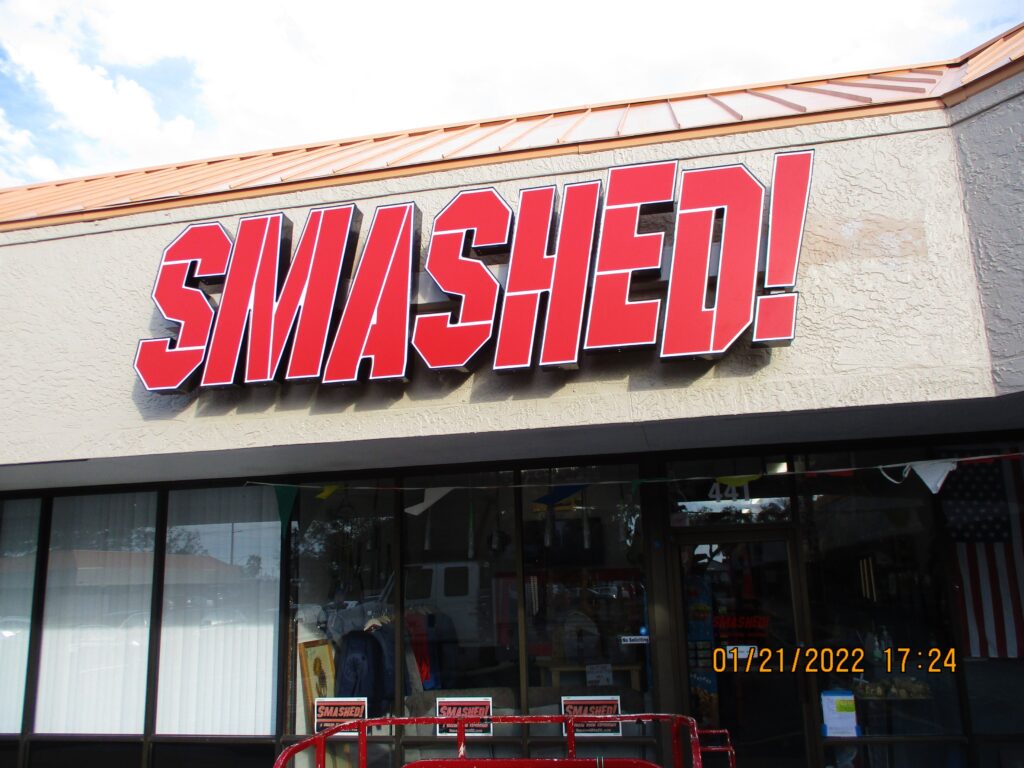 ABOUT Smashed Bradenton
Stressed out? Need to take out your frustrations and blow off some steam? If so Smashed in the place for you.
Smashed was founded in 2020 with the goal of providing a safe environment to release any pent-up emotions while having fun.
Smashed provides an experience like no other. They have a safe environment for individuals to have an enjoyable experience, while also having a break from the stresses of everyday life.
Kim Fitzgerald of Florida Sign Company says, "Check it out!! I had a "Smash" session and had a great time!!" about her visit to Smashed.
About FLORIDA SIGN COMPANY
With over 70 years of experience, we know how to design, fabricate and install signs of all types. We do business signs, healthcare signs, retail signs, church signs, school signs, governmental signs, and more. Call us today at 941-747-1000 for a consultation.