Monument Signs Are Eye Catching
Monument signs are eye catching; they draw you in when you drive by. They're a focal point, and will help strengthen your brand identity. If you're looking for a monument sign in the Bradenton area, you've come to the right place!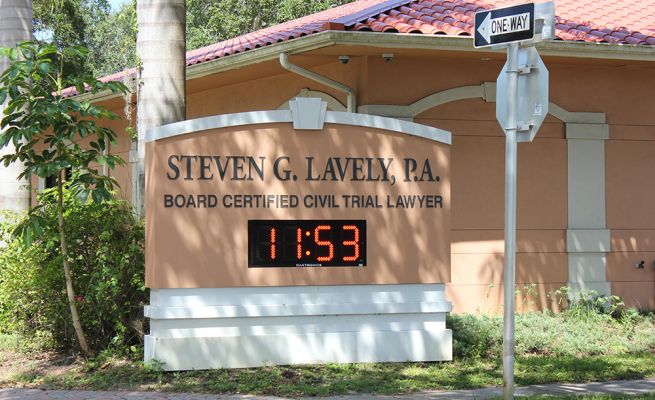 Monument signs are all about location. You want to reach customers who are just driving by, the ones who haven't yet made the decision to come into your business. These are the signs you place by an obscured entrance to make it jump out at you.
They are also used as more of a message. Often time's outdoor signs are simply a brand name. With a monument sign, you're making a bigger statement. You want to connect to your customer, and leave a big impression on them. Since these signs are so large, there's more room on them for more information than just the business name. You can tell the customer what they need to know to get into contact with you. This only increases your branding.
The sign should fit in with its surroundings. Use the same type of exterior building materials to keep the aesthetic going, and to give the sign an elegant look. This will strengthen your brand identity, and give your brand a high end appearance.
Because of their importance, you do want to work with a professional company who understands local zoning laws and how to create everything form lighted cabinet signs to business monument signs. Our team of professionals will help you secure the proper permits, as well as receive approval from the city for the installation. There's no need for you to jump through hoops. We've done this hundreds of times.
If you're ready to purchase a monument sign for your Manatee County business, give us a call today. When you call us at (941) 241-3405, we'll discuss the needs of your business. We can then work together to create a unique design that fits your needs.