Blossom Nail lounge Bradenton
We designed, manufactured and installed front / reverse illuminated channel letter signs for Blossom Nail Lounge Bradenton. Front / reverse illuminated signs are great to show your business at night. Channel letter signs are much easier to maintain. With individual letters, you don't need to repair or replace the whole sign. You can see this building wall sign at 5336 Lockwood Ridge Rd, Bradenton, FL. Thank you Blossom Nail Lounge for trusting Florida Sign Company with your signs.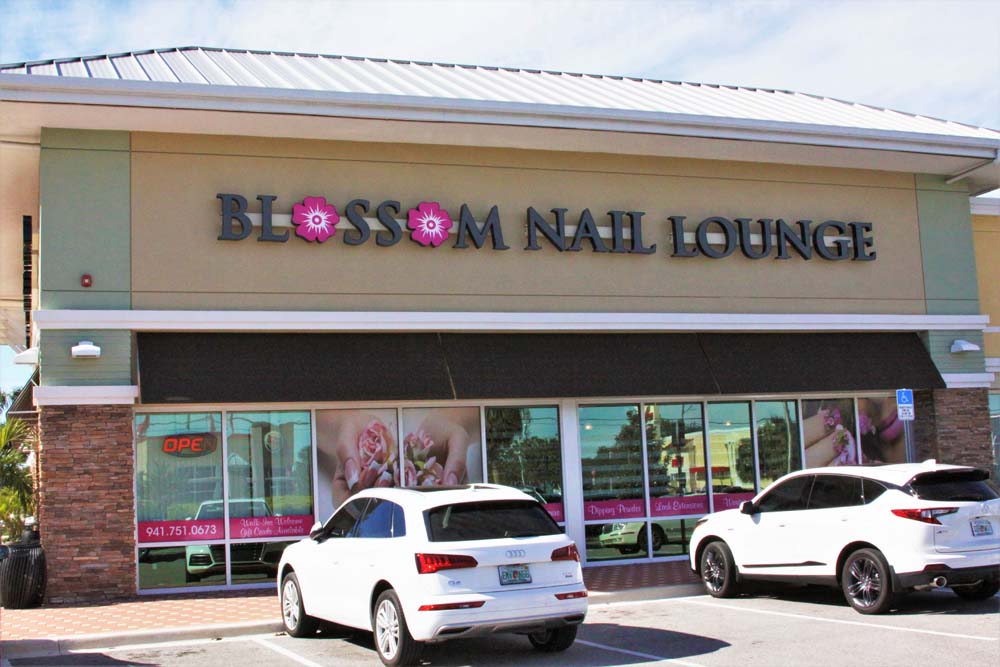 About Blossom Nails Lounge Bradenton
Blossom Nails Lounge is full-service nail salon with three locations to service you. Blossom nails pamper you and please you with the ultimate salon experience that you won't find anywhere else. They offer the best color collection in gels( 5000+shades), dipping powders(5000+ shades) and gem stones. Their staff is super friendly with incredible artistic abilities.
Blossom Nails Locations
Blossom Nail Lounge Bradenton
5336 Lockwood Ridge Rd
Bradenton, FL 34203
(941) 751 0673
Blossom Nails Spa
2519 Lakewood Ranch Blvd
Bradenton, FL 34211
(941) 251 4050
Blossom Nails Spa at UTC:
257 N Cattlemen Rd # 87
Sarasota, FL 34243
(941) 355 3198