With the passage of the Americans with Disabilities Act (ADA), companies had to make changes to their businesses to accommodate American's with disabilities. One of the many changes included the addition of ADA Directional Signs. It didn't only include having these signs, but these signs had to meet certain criteria which helps people with disabilities navigate your business. These are different from the typical wayfinding signs on the interior of your business.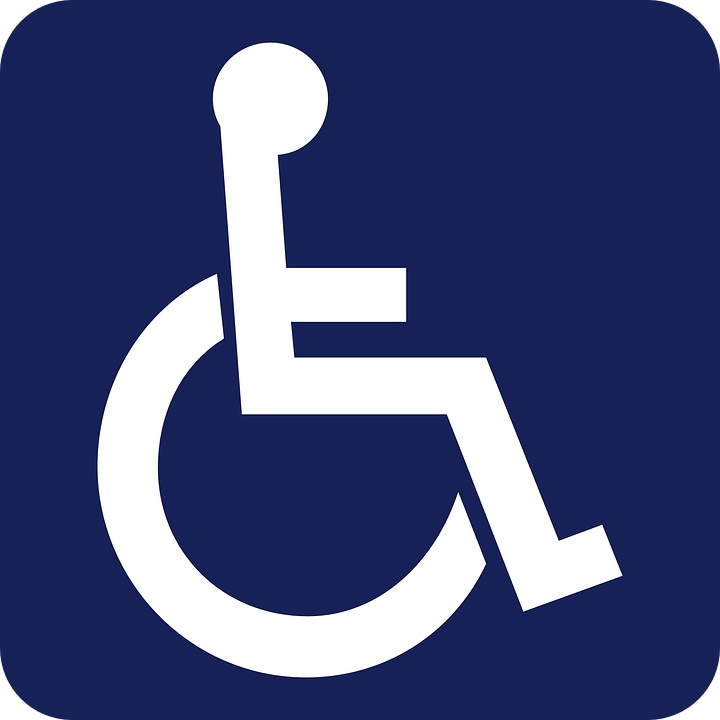 Height Requirements
ADA directional signs must meet certain height requirements, it isn't enough just to have the sign itself. The sign must be 60 inches from the center of the sign to the floor. And the characters being between 48-60 inches above the floor.
Braille and Tactile Characters
ADA Signs use braille and tactile characters. As stated above, they have strict guidelines as well, as far as the placement of the lettering on the sign itself. ADA signs should be lettered with braille for office door room numbers for example. Having just one little dot off, can make a building a very unwelcoming environment to a person with a vision impairment. Braille is printed in lowercase except for proper names, letters which are part of a room number, initials, when using acronyms, or before the first word of sentences.
Tactile characters are lettering in upper case, with specific fonts.
High Contrast Coloring
In addition to height and braille lettering ADA signs have additional requirements of being high contrast. Of course you will most likely want to use your business branding colors on interior wayfinding signs, but they will need to have enough contrast in the colors to meet the specific ADA rules. This makes it easier for those with vision impairments to read the signs.
These are only a few of the requirements needed to fulfill the needs of ADA signage. To learn more, or to have ADA or Wayfinding Signs installed in your business, Florida Sign Company, Inc. can help you to avoid costly penalties and fines. Contact one of our specialists today!