Parenting Matters Bradenton
We designed, manufactured and installed a monument sign for Parenting Matters Bradenton. You can see this non-profit sign at 602 3rd St E, Bradenton, FL. Monument signs are free-standing sign that sits at ground level with little or no open space between the ground and sign. Thank you Parenting Matters for trusting Florida Sign Company with your sign.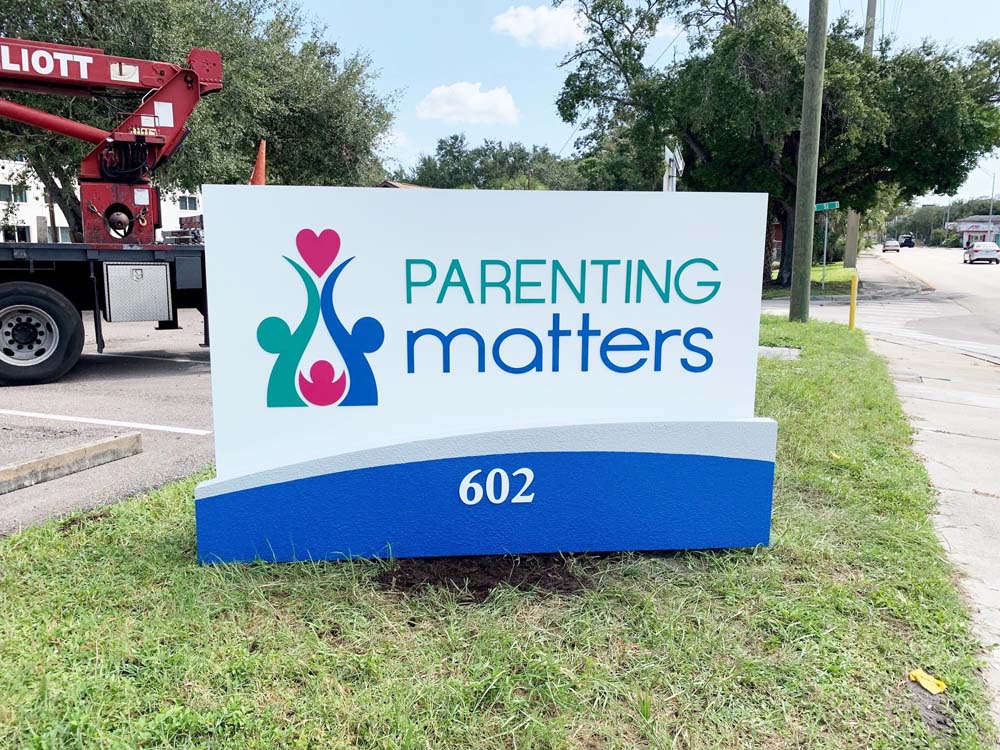 About Parenting Matters Bradenton
Parenting is the most challenging, yet most important job in the world. Parenting Matters has many programs to help parents understand their child's development and behaviors and improve on their parenting skills.
What makes them Unique
Since 1994, their highly qualified parenting educators have been providing parenting education and serving parents of children ages 0-17, at all levels of risk
They are 1 of 3 Accredited Child Abuse Prevention Centers in Florida
They are 1 of 67 Accredited Child Abuse Prevention Centers in the United States
They earn the highest level of accreditation (AAA) for their high-quality programs and professional business operations
Their in-home, Parent Partner Program, is a published evidence-based program (NEC "Parent Aide" model)
Their programs are offered in both English and Spanish, and many are court-approved
Their programs are customized to meet the individual needs of each family
They work with other local organizations to ensure the parents they are serving have access to the vital resources they need to adequately care for their families (i.e. food, mental health counseling, housing, etc.)