Blake Medical Center Bradenton
We designed, manufactured and installed wayfinding monument signs for Blake Medical Center Bradenton. You can see these medical signs at 2020 59th St W, Bradenton, FL. Monument signs are free-standing signs that sits at ground level with little or no open space between the ground and sign. Thank you Blake Medical Center for trusting Florida Sign Company with your signs.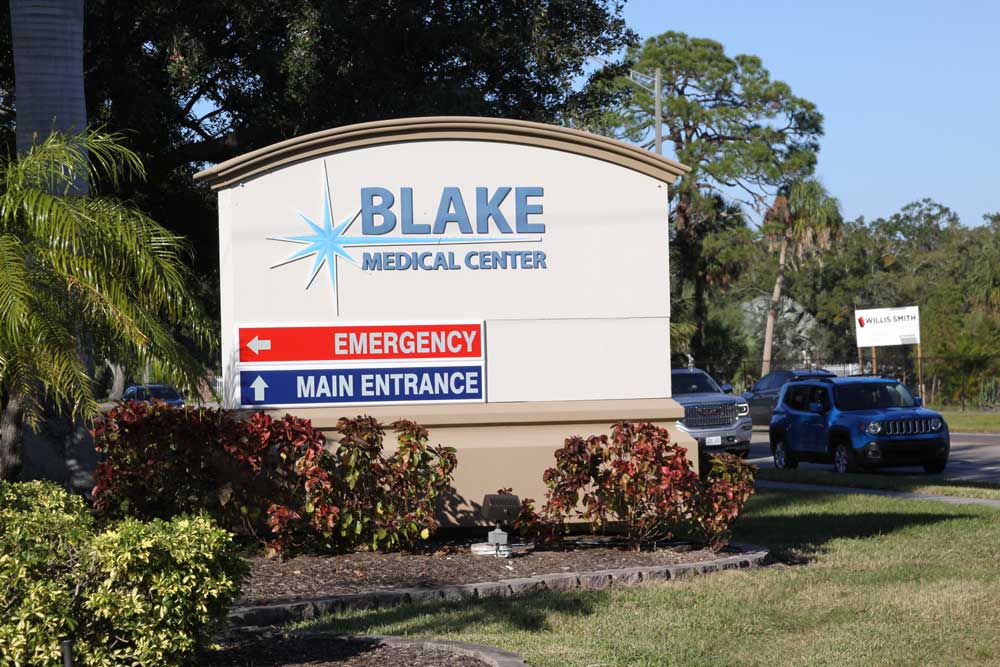 about Blake Medical Center Bradenton
Blake Medical Center is now HCA Florida Blake Hospital. Blake Hospital is a 383-bed tertiary hospital providing award winning care since 1973. It is the only Level II trauma center and burn center in Manatee County.
Capabilities
24/7 ER
Burn Center
Comprehensive Stroke Center
Heart and valve care center
Level II Trauma Center
Orthopedic and spine care center