Outdoor Kitchen Cabinets & more Lakewood Ranch
We designed, manufactured and installed a raceway channel letter wall sign for Outdoor Kitchen Cabinets & More Lakewood Ranch. Raceway channel letter signs are easy to maintain and repair if necessary. You can see this business sign at 11033 Gatewood Dr, Lakewood Ranch, FL. Thank you Outdoor Kitchen Cabinets for trusting Florida Sign Company with your signs.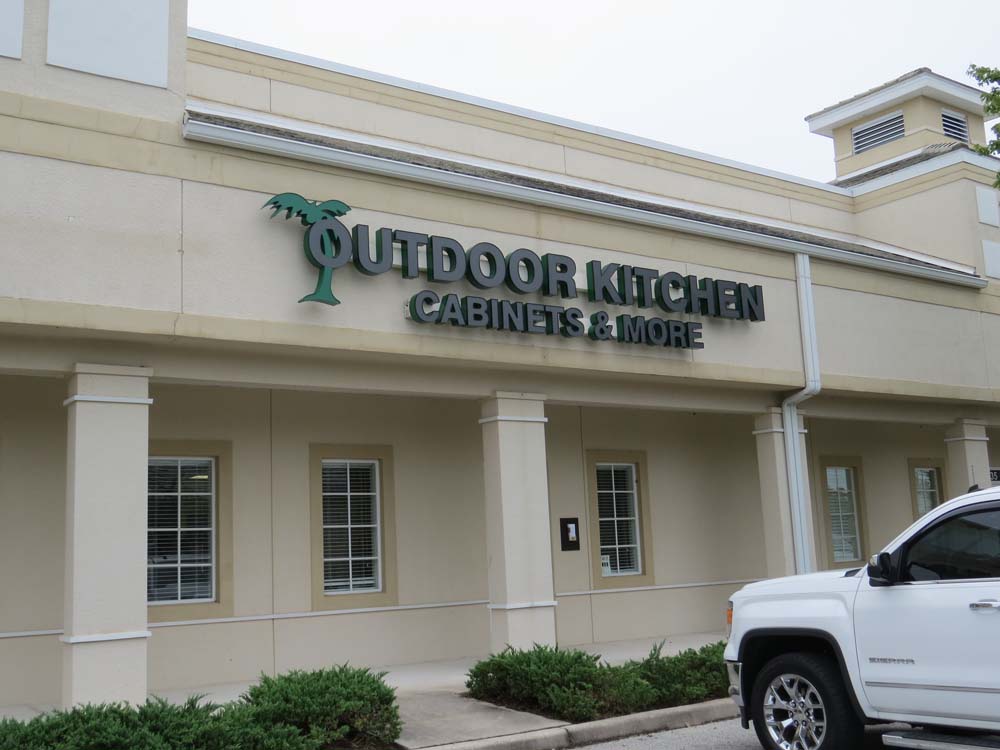 About Outdoor Kitchen Cabinets & More
Outdoor Kitchen Cabinets & More in Lakewood Ranch is a family owned and operated business. The family has been in the residential construction business since 1964 covering three generations.
They originally began in residential construction in the Northeast. After moving to Florida, they began to concentrate on functional, cabinet-style outdoor kitchens with the same conveniences and functionally of an indoor kitchen. Their biggest problem was finding cabinet materials that were durable enough to within the elements. They finally found a product that withstands outdoor elements such as sun, rain, snow, and saltwater.
They compliment their best-in-quality outdoor cabinets with top-notch grill lines such as Lynx, Twin Eagles, Delta Heat, Alfresco, Artisan, and Fire Magic and high quality refrigerators from Marvel and FireMagic. They also offer hoods, side burners, ice makers, beer coolers, sinks and faucets, and much more.
You can make an appointment for a private showing of their products at their showroom located at 11033 Gatewood Drive, Lakewood Ranch/Bradenton, FL 34211.