We have designed, manufactured, and installed several Pinch A Penny signs in the area. These signs included raceway channel letter signs, wall cabinet signs, illuminated signs, pole signs and LED message signs. If you see Pinch A Penny signs in the area, chances are we installed them.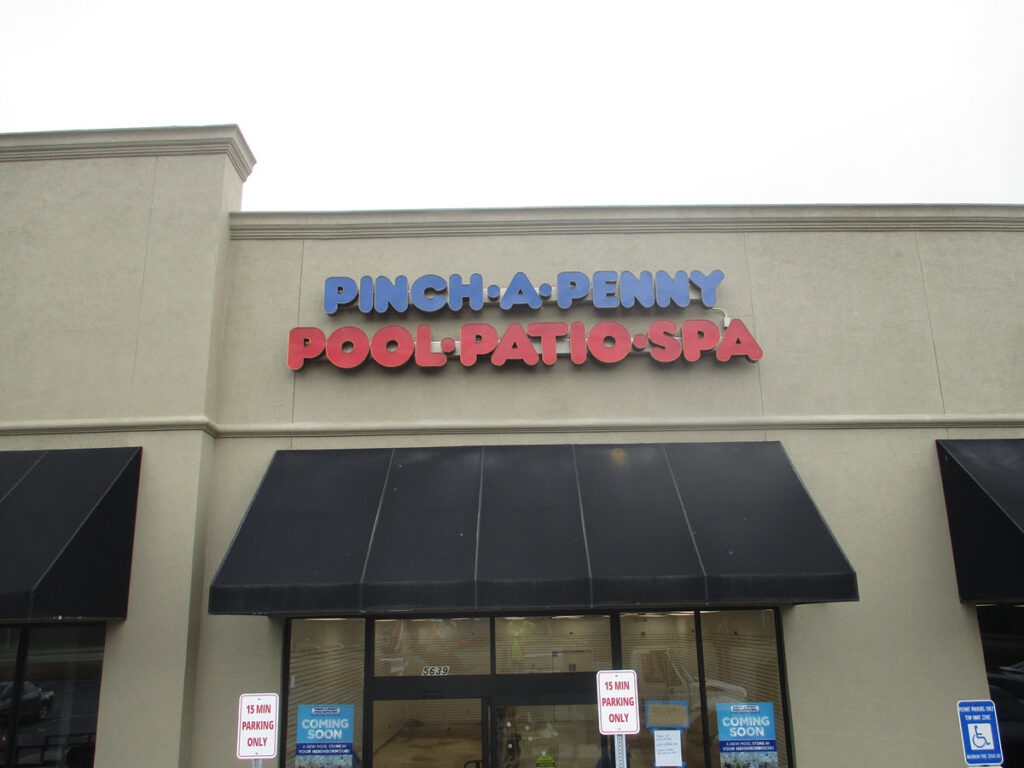 About Pinch A Penny
Pinch A Penny is a well-known chain of pool supply stores that has been a trusted name in the swimming pool industry for several decades. Founded in 1975, the company has established a strong presence in the United States, particularly in the southeastern region.
Pinch A Penny stores are recognized for their comprehensive range of pool and spa products and services. They offer everything a pool owner might need, from chemicals, pool equipment, and accessories to pool toys and games. The stores are staffed by knowledgeable and helpful employees who can provide expert advice on pool maintenance and water testing.
One of Pinch A Penny's standout services is water testing. They employ advanced water testing technology to ensure pool owners have a crystal-clear and well-balanced pool. Additionally, they offer professional pool cleaning and maintenance services to keep pools in top condition.
With a commitment to customer satisfaction, Pinch A Penny has become a go-to destination for pool enthusiasts and homeowners looking to maintain and enjoy their swimming pools. The brand's longevity and reputation make it a reliable choice for pool-related needs.