We designed, manufactured and installed wall signs for Vision Source Parrish. You can see these medical signs at 10060 US Hwy 301 North, Parrish, FL. Thank you Vision Source Signature Eye Care for trusting Florida Sign Company with your signs.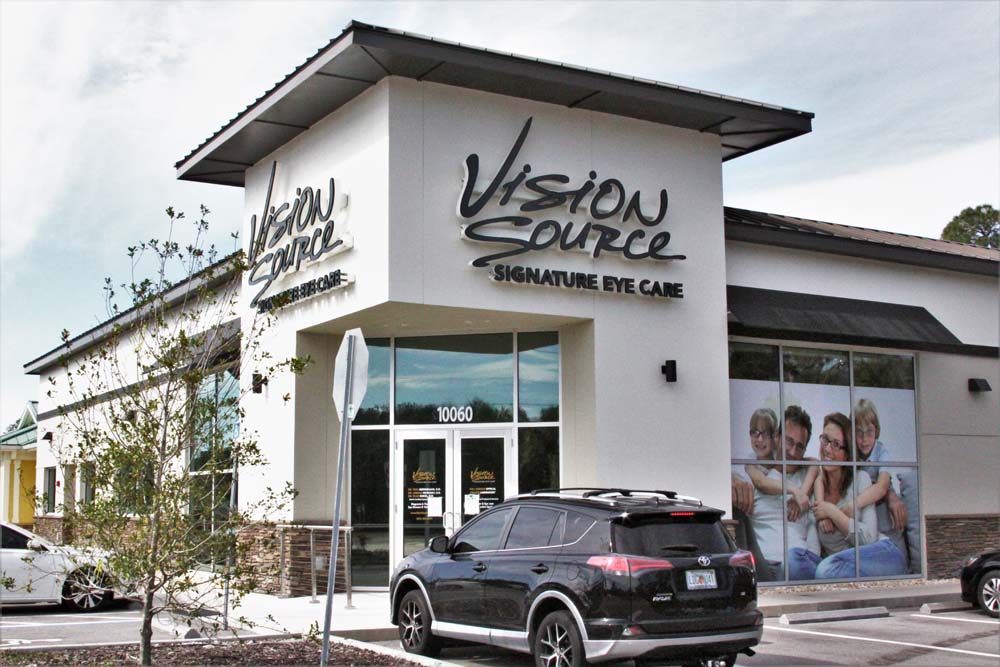 About Vision Source Parrish
Vision Source Signature Eye Care in Parrish is located on US Highway 301 across from the Aberdeen neighborhood. They also have another location located a 11151 S.R. 70 East in Lakewood Ranch. They provide comprehensive eye examinations for all ages and treatment of a wide array of eye diseases, conditions, and problems. They also provide many other services.
Optical Services
Full service optical
Eyeware Galleries
Lenses and frames
Contact lenses
LASIK
Overnight Sight (Corneal Refractive Therapy)
Specialties
Dry Eye Solutions
Myopia Control
Keratoconus Care
Orthokeratology
Glaucoma Treatment
Children's Vision Care
Medical Eye Care
Refractive Surgery
Eye Spa
Eyelash Enhancement
Eyelid Lift
Eye Bag Treatment
Eye Wrinkle Reduction
Eye Rejuvenation
Eye Skin Tightening
About Florida Sign Company's Medical Signs
Florida Sign Company has designed, manufactured, and installed many medical signs in Manatee County and across the entire state of Florida. In addition to optical center signs, we have done signs for hospitals, dental offices, physician offices, health department and more. See some of our sign installations on our Florida Sign website.