We have designed, manufactured, and installed several Planet Fitness signs in the area. These signs included illuminated channel letter signs. If you see Planet Fitness signs in the area, chances are we installed them.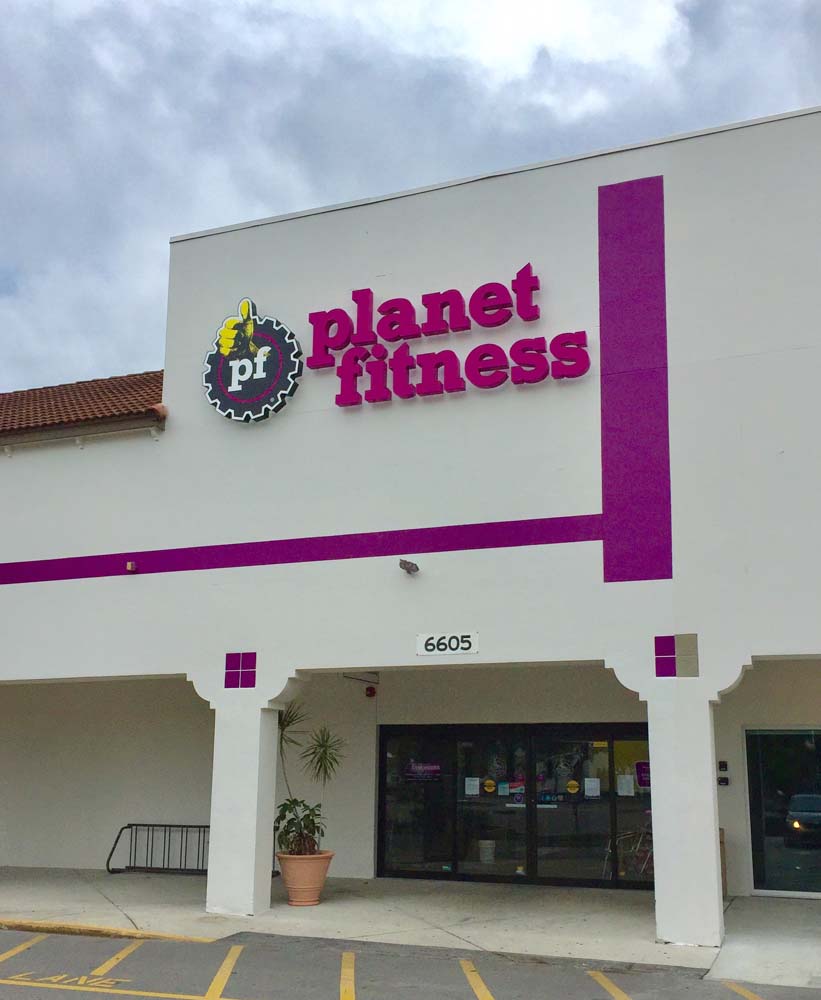 About Planet Fitness
Planet Fitness is a renowned fitness chain that has established itself as a popular destination for individuals seeking a relaxed and non-intimidating environment for their workouts. Founded in 1992, the gym's mission revolves around providing a judgment-free zone where people of all fitness levels can feel comfortable and accepted.
One of Planet Fitness's distinctive features is its "Judgment Free Zone" philosophy, emphasizing inclusivity and discouraging body shaming. This ethos is reflected in the gym's unique purple and yellow color scheme, creating a cheerful and inviting atmosphere. The gym caters to a diverse clientele, from beginners to experienced fitness enthusiasts, promoting a culture of acceptance and support.
The facilities at Planet Fitness typically include a variety of cardio and strength training equipment, spacious workout areas, and a designated 30-minute express circuit for quick and efficient workouts. Additionally, many locations offer amenities such as tanning beds, massage chairs, and hydro-massage lounges, enhancing the overall member experience.
What sets Planet Fitness apart is its affordability, making it accessible to a broad demographic. The gym offers different membership tiers, with the basic membership providing access to the gym floor and the more comprehensive "Black Card" membership offering additional perks like guest privileges, access to massage chairs, and more.
The gym's commitment to creating a comfortable environment extends to its staff, who are trained to foster a friendly and supportive atmosphere. With over 2,000 locations worldwide, Planet Fitness has become a popular choice for those seeking an approachable fitness experience without the intimidation often associated with traditional gyms.