We have designed, manufactured and installed Ace Hardware signs for several locations. We have done channel letter signs, wall signs, pole signs, monument signs, and LED signs for Ace Hardware.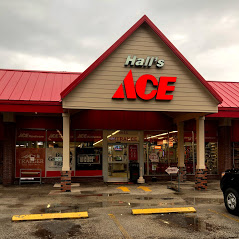 About Ace Hardware
Ace Hardware is a prominent retail cooperative that specializes in home improvement and hardware products. Founded in 1924, Ace Hardware has grown into one of the largest hardware store chains globally, with more than 5,000 stores across 70 countries. Ace Hardware operates under a unique business model in which each store is independently owned and operated by local entrepreneurs, known as Ace retailers. This cooperative structure allows Ace Hardware to offer a wide range of products while maintaining a personalized and community-oriented approach.
Ace Hardware stores are known for their extensive selection of merchandise, including tools, paint, plumbing supplies, electrical equipment, garden and outdoor products, home goods, and much more. They cater to both do-it-yourself enthusiasts and professional contractors, providing a comprehensive array of high-quality products from reputable brands.
One of the key strengths of Ace Hardware is its commitment to customer service. Unlike larger home improvement chains, Ace Hardware stores are known for their knowledgeable staff who offer personalized assistance, expert advice, and guidance to customers. This emphasis on exceptional customer service sets Ace Hardware apart and fosters long-term relationships with their clientele.
In addition to their in-store offerings, Ace Hardware has expanded its reach through e-commerce. Customers can conveniently browse and purchase products online, benefiting from home delivery or in-store pickup options. This omnichannel approach ensures that customers have multiple avenues to access Ace Hardware's extensive inventory.
Moreover, Ace Hardware has established itself as a valued member of the communities it serves. Many stores actively participate in local events, support charities, and contribute to community development initiatives. By prioritizing community engagement, Ace Hardware continues to foster trust and loyalty among customers.
Ace Hardware's legacy of quality products, exceptional customer service, and community involvement has made it a trusted destination for all home improvement needs. Whether customers require tools, supplies, or expert advice, Ace Hardware consistently strives to meet their needs while upholding its core values.