We have designed, manufactured, and installed several Hungry Howie's signs in the area. These signs included raceway channel letter signs. If you see Hungry Howie's signs in the area, chances are we installed them.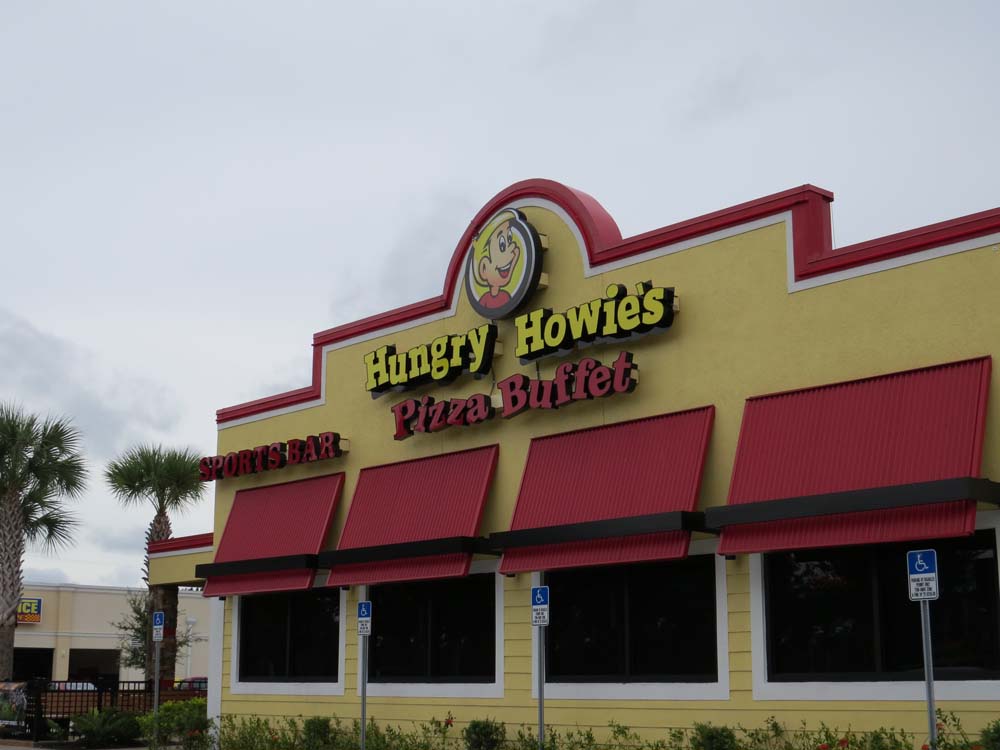 About Hungry Howies
Hungry Howie's is a popular American pizza chain that has been serving delicious and unique pizzas since its inception in 1973. Founded by Jim Hearn in Taylor, Michigan, this pizza franchise has grown to become one of the largest take-out and delivery pizza chains in the United States.
What sets Hungry Howie's apart from other pizza chains is its signature flavored crusts. They offer a variety of crust options, including Original, Butter Cheese, Butter, Cajun, and Garlic Herb, allowing customers to customize their pizza experience with a tasty twist. This unique feature has garnered a dedicated following of pizza enthusiasts who appreciate the variety and extra burst of flavor it adds to their meals.
The menu at Hungry Howie's extends beyond just pizza, offering a range of options such as calzones, subs, salads, and breadsticks. This variety makes it a convenient choice for groups and families with diverse tastes.
Hungry Howie's commitment to quality ingredients and attentive customer service has contributed to its success and continued growth in the competitive pizza industry. With numerous locations across the United States, it has become a go-to choice for those seeking a satisfying and flavorful pizza experience. Whether you're a fan of their unique crust options or their diverse menu offerings, Hungry Howie's is a well-established pizza chain that continues to please customers with its delicious offerings.