We have designed, manufactured, and installed numerous State Farm signs. These signs include pylon signs, pole signs, wall signs, and channel letter signs. Here are some of the State Farm signs we have done.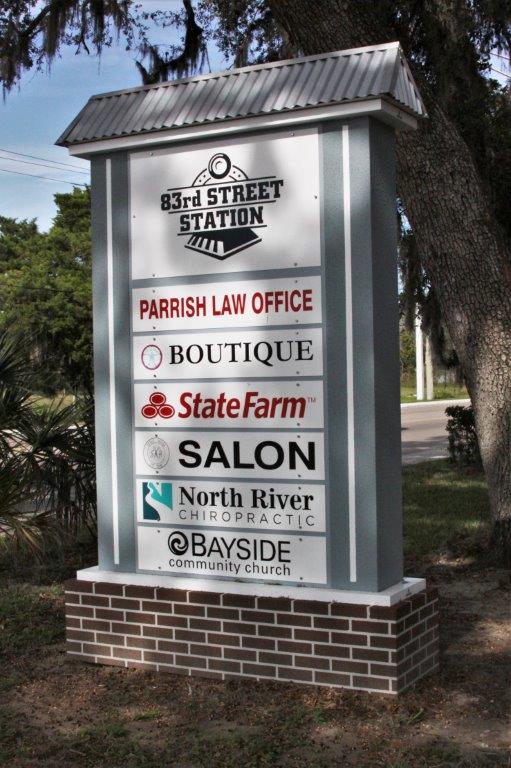 About State Farm
State Farm is one of the largest insurance companies in the United States, offering a wide range of insurance and financial services to individuals and businesses. Founded in 1922 by George Jacob "G.J." Mecherle, State Farm has established itself as a reputable and trusted provider of insurance products.
With its headquarters located in Bloomington, Illinois, State Farm operates through a vast network of agents and representatives across the country, providing personalized service and support to its customers. The company's mission is to help people manage the risks of everyday life, recover from unexpected events, and realize their dreams.
State Farm offers various types of insurance coverage, including auto, home, renters, life, and health insurance. Additionally, they provide insurance options for small businesses, as well as banking and investment services.
State Farm is known for its iconic advertising campaigns, featuring their slogan "Like a good neighbor, State Farm is there." Their commercials often emphasize the importance of trust, reliability, and being there for customers in times of need.
In addition to insurance products, State Farm is actively involved in community outreach and philanthropy. The State Farm Neighborhood Assist program provides grants to nonprofit organizations addressing community needs, and they have initiatives promoting education, safety, and environmental sustainability.
State Farm has built a strong reputation in the insurance industry by providing comprehensive coverage, excellent customer service, and a commitment to giving back to communities.