We designed, manufactured and installed a wall sign for Siesta Creamery Sarasota. You can see this restaurant sign at 6575 Midnight Pass Rd, Sarasota, FL. Thank you Siesta Creamery for trusting Florida Sign Company with your signs.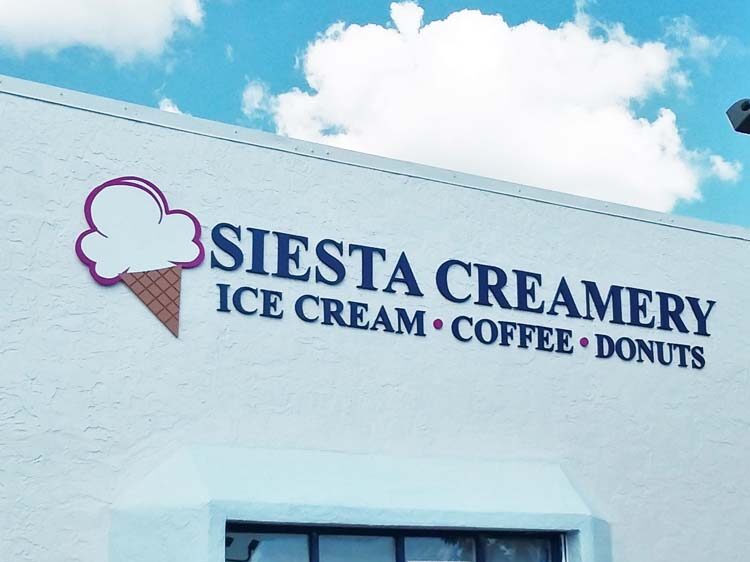 About Siesta Creamery Sarasota
Siesta Creamery is owned by ice cream maker, Jake Best. Jake has been mentored by the original founder of Big Olaf, Dennis Yoder. The creamery is located on Siesta Key near Crescent Beach. Just take left from Stickney Point Rd when you get on Siesta Key.
Jake's Homemade Ice Cream Menu
Vanilla
World's Best Chocolate Milk
Strawberry
Cookies and Cream
Cookie Dough
Butter Pecan
Mint Chip
Chocolate Chip
Espresso Bean
Kahlua Krunch
Black Raspberry Chocolate Chunk
Orange Dream
Beach House Cherry
Salted Carmel Pecan
Muddy Buddy
Chocolate Peanut Butter
Cookie Monster
Rum Raisin
Mint Cookie
Toasted Coconut
Circus McGerkus
Cinnamon Biscoff