Are you looking to open a restaurant? Don't dismiss the importance of your restaurant signs. Restaurant signage reflects your brand. These signs can communicate the cuisine, theme, and vibe of your establishment.
location Restaurant Signs
Location signs are the first impression of your restaurant. For the patron that was looking for your place, these signs tell them that they have arrived. Properly designed and placed signs will catch the attention of a passerby. These signs can draw just as many patrons as any marketing campaign or reviews making them invaluable to growing your number of diners.
There are different types of signs you can use to establish your restaurant location. Local zoning laws tend to dictate your options. That is something we will help you understand.
Pole Signs
Pole signs tend to be tall and are often located on the roadside so drivers can see your restaurant's name from further away so they can slow down to make the turn.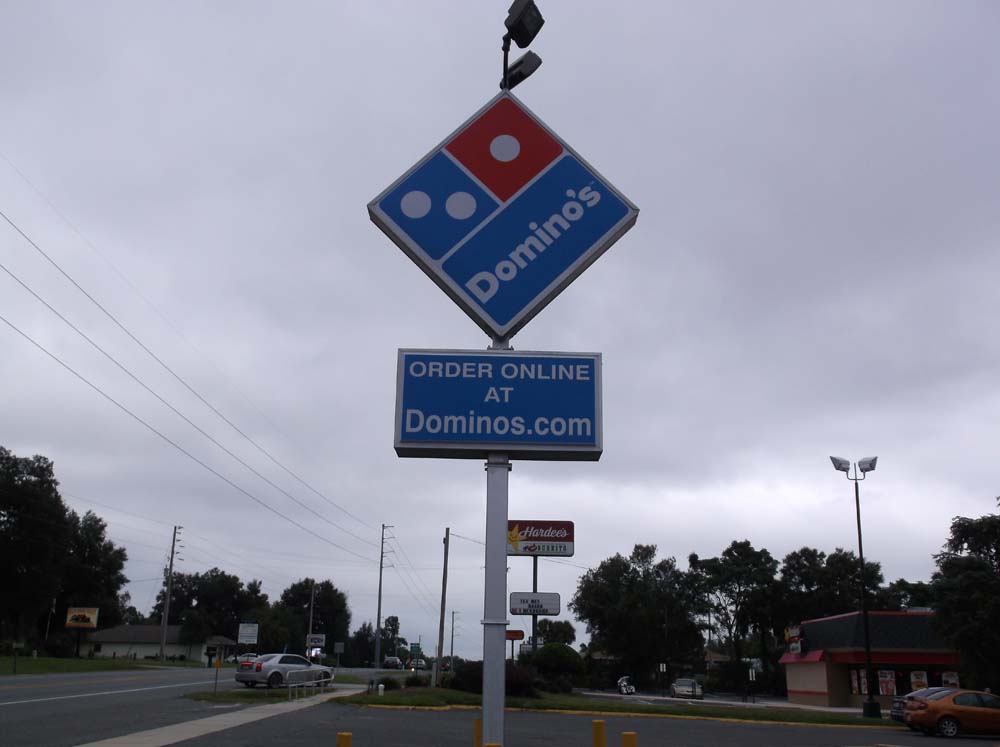 Monument Signs
Monument signs are free standing sign that tend to be lower to the ground. Like pole signs, the are usually also located near the road or street.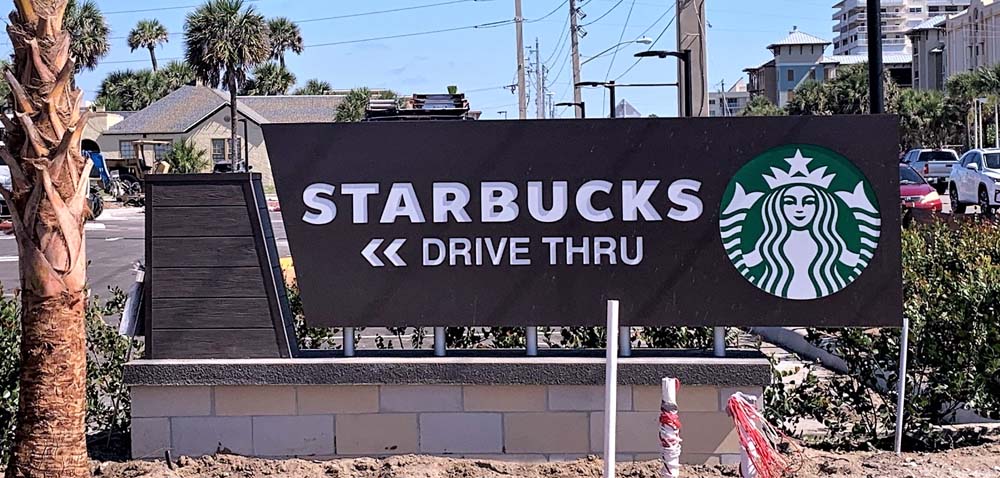 Pylon signs
Pylon sign are also free standing, roadside signs. These signs are used for shopping centers so as to display multiple businesses with one sign.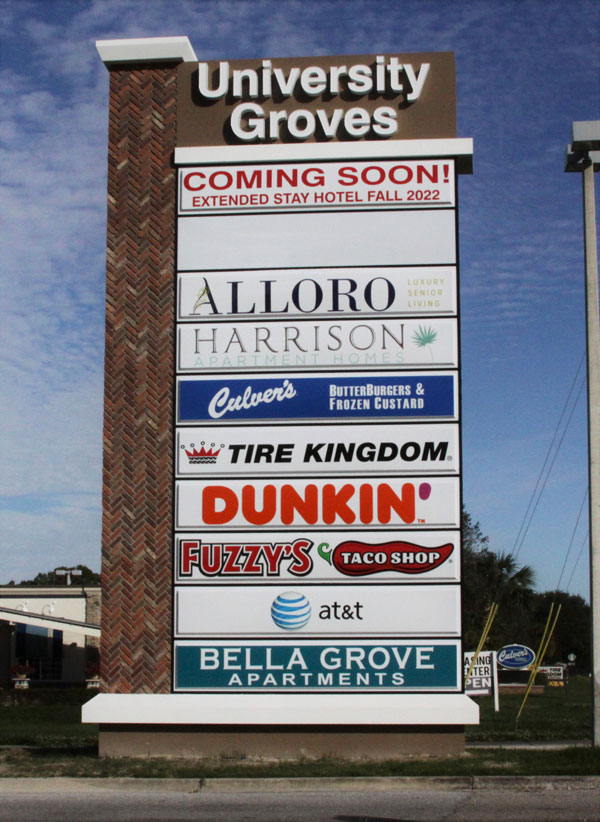 Channel Letter Signs
Channel Letter Signs have bold, distinct text that stands apart from the building. With these signs, if a letter becomes damaged, repair is also easy. Individual letters are swapped out quickly and replacement letters are installed. The layout also offers a prestigious appearance that you can't achieve with traditional light-box signs.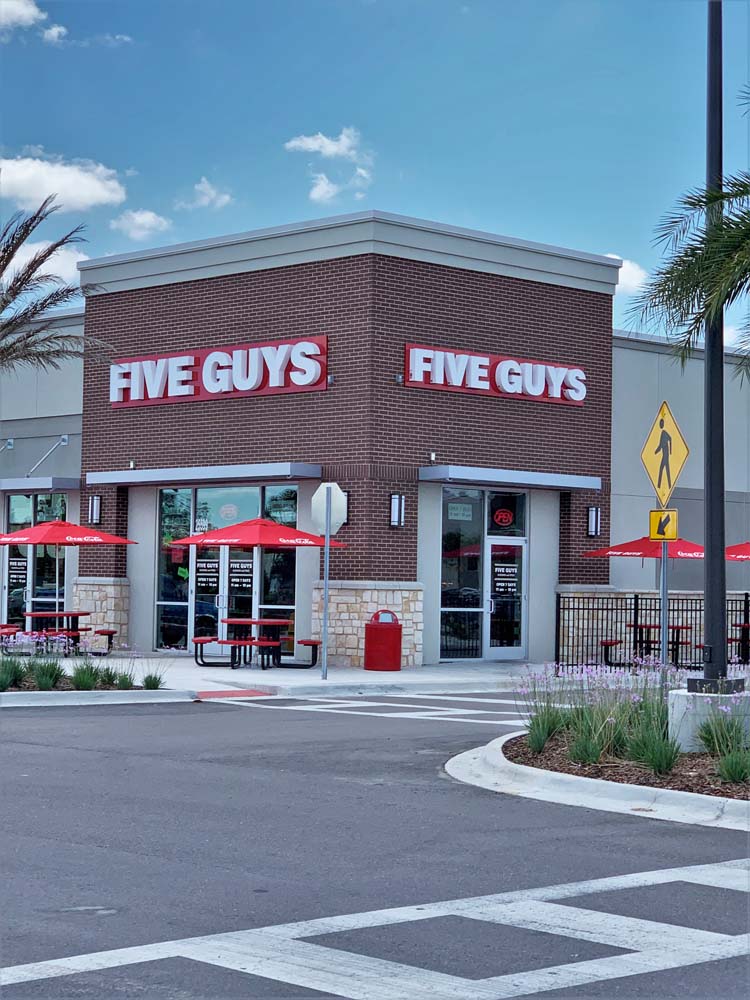 LED Signs
Restaurant LED Signs are great displaying changing messages and are easy to program. You can announce your specials, promote delivery, promote catering, announce upcoming events, provide holiday greetings, and much more.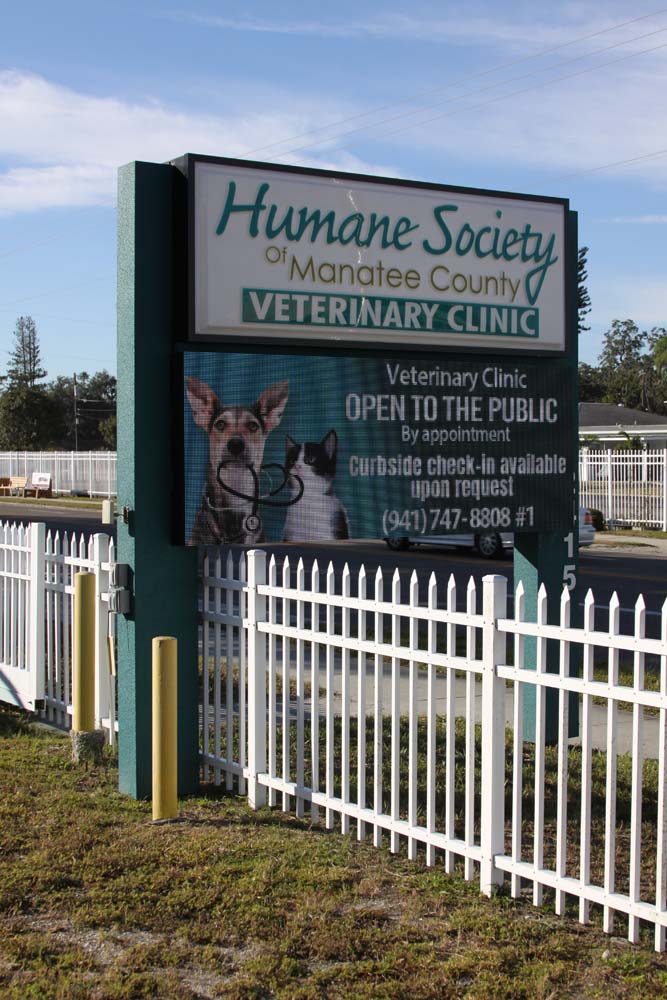 Cabinet Signs
Light box or business cabinet signs are one of the most effective types of signs a business can have. These signs are designed to allow customers to comfortably read the sign during the day. When night falls, a group of lights illuminates the sign so customers can read it after dark.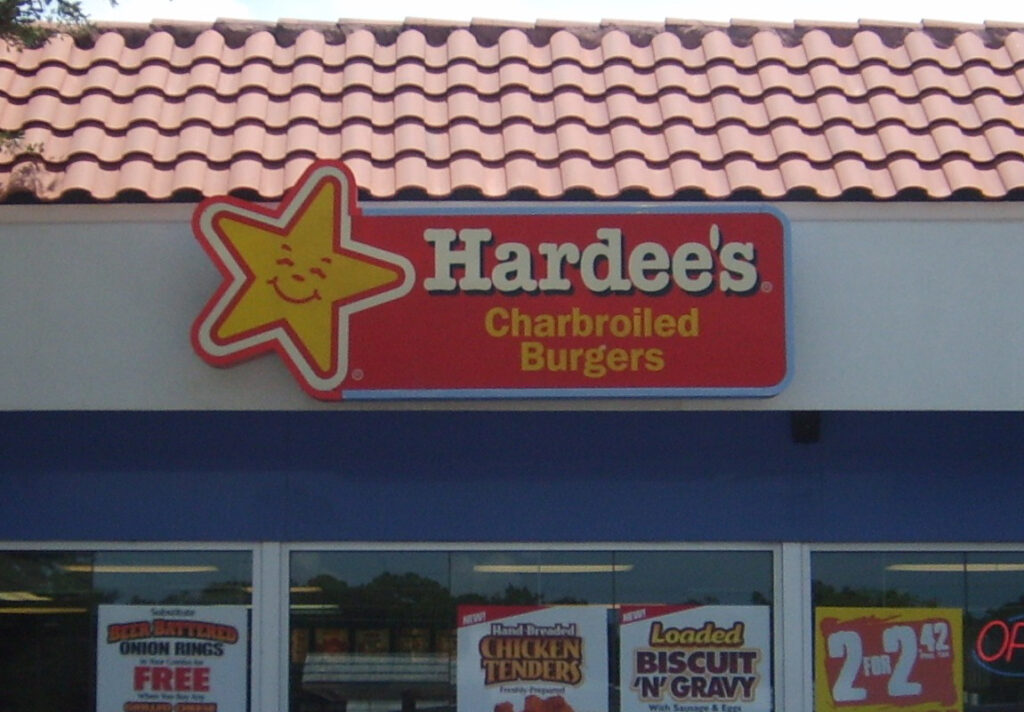 WayFinding signs
Exterior wayfinding signs help direct your diners to the parking lot entrance and exit. These signs also help them find the main entrance, drive-thru, take-out entrance, etc. Interior wayfinding signs may be used to find the hostess, order area, pickup area and restrooms.
Wayfinding sign uses
Parking lot entrance
Parking lot exit
Drive-thru
Main entrance
Take-out entrance
Curbside pickup
Hostess stand
Bathrooms
Bar
Order area
Order pickup area
If you need restaurant signs, Florida Sign Company can help. Our team of experts has over 70 years of design expertise and we go above and beyond for our customers. Take a few minutes to contact us for a free quote and let us help you with all your sign needs. Call us at (941) 747 -1000.