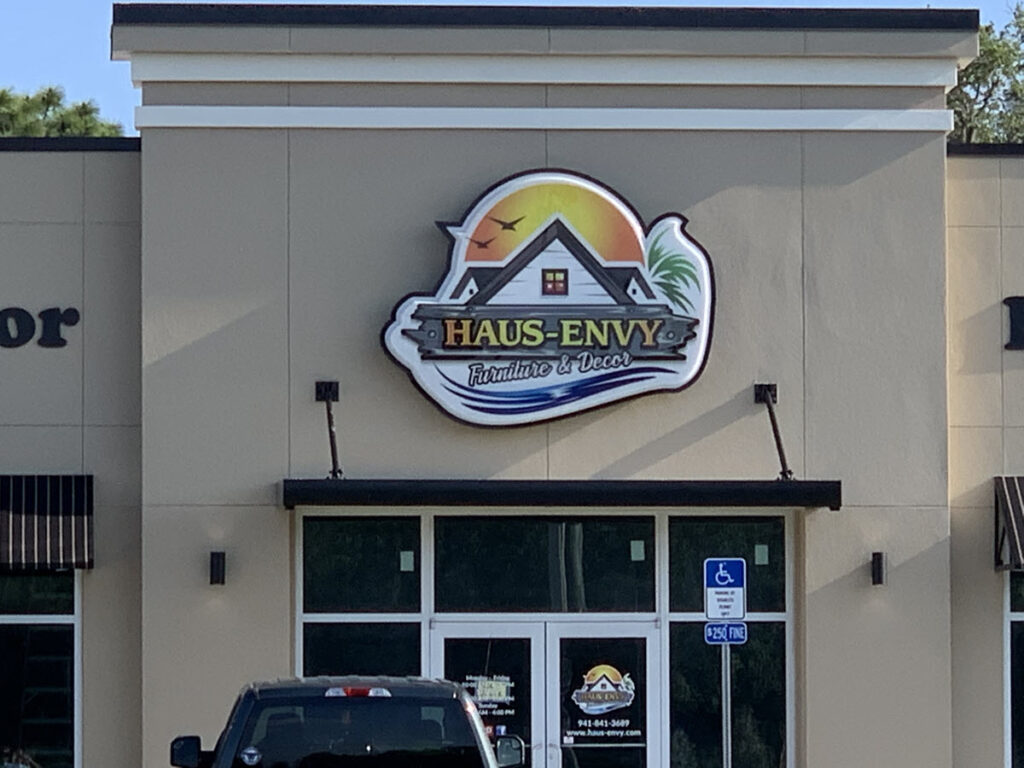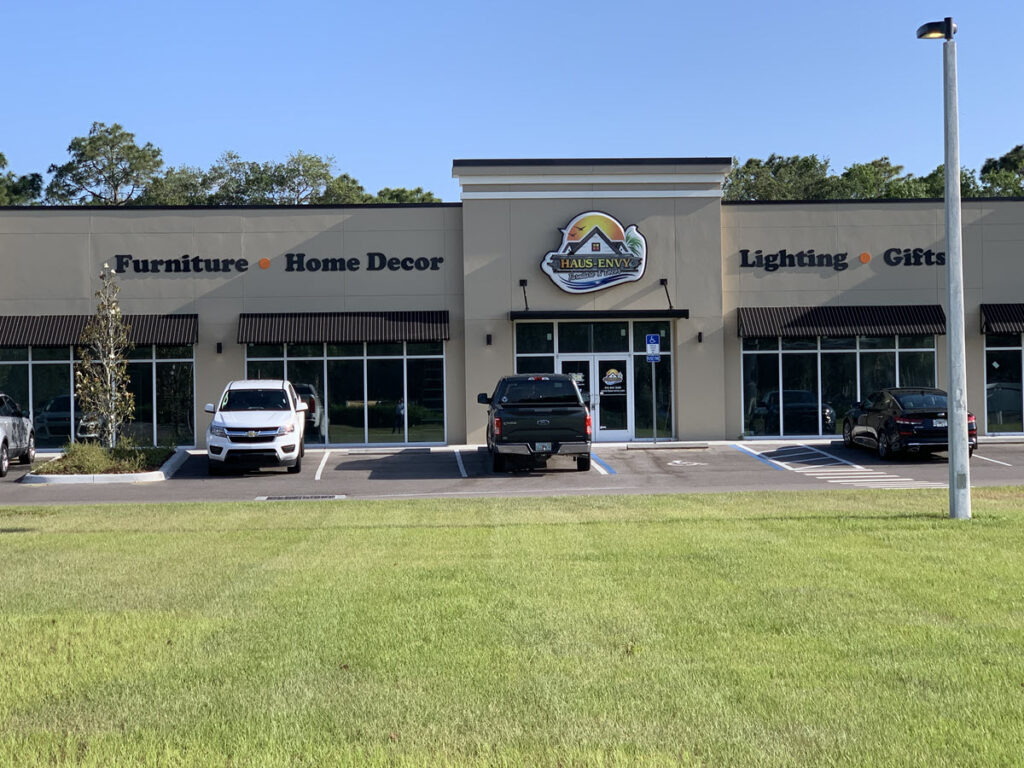 We recently manufactured and installed a new wall cabinet sign at Haus-Envy Bradenton FL. You can see the sign at their location at 9626 SR 64, Bradenton, Florida.
ABOUT Haus-Envy Bradenton FL
Haus-Envy is a furniture and decor store in Bradenton. They carry a large selection of unique home furnishings and gifts. They select quality new home furnishings, market samples, display models, and one of a kind pieces delivered to you at an exceptional value. You will find something new every time you enter their store.
Products & Services
Home Decor
Furniture
Lighting
Art
Gifts
Jewelry
Health & Beauty Products
Gift Certificates
Gift Wrapping
Staging
Design Consulting
Pickup & Delivery