We designed, manufactured, and installed Detwiler's Farm Market retail signs. They have four locations in Sarasota, one in Palmetto, and one in Venice.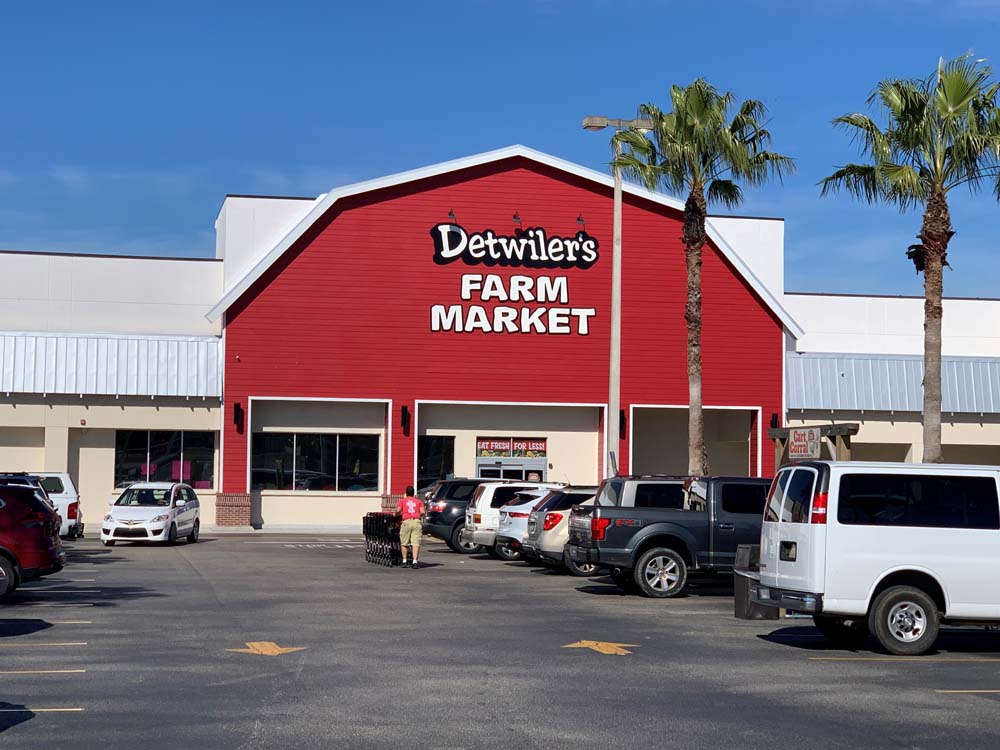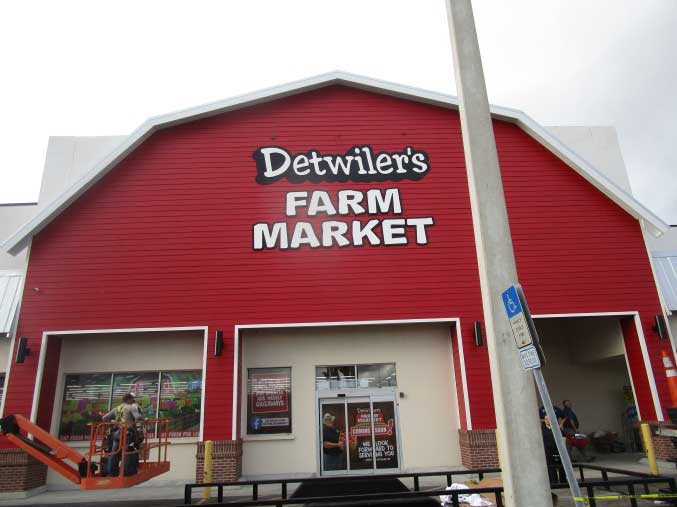 About Detwiler's Farm Market
Detwiler's Farm Market is a family-owned and operated chain of fresh produce markets located in Florida. Founded by Henry Detwiler in 2008, the market gained popularity for its commitment to providing high-quality fresh produce and other grocery items. Known for its vibrant and diverse selection of fruits, vegetables, meats, dairy, and bakery products, Detwiler's aims to offer a farmer's market experience within a retail setting.
With multiple locations across Florida, the market has established itself as a community-focused grocery destination, attracting locals and visitors alike. The market prides itself on sourcing products directly from local farmers whenever possible, fostering a strong connection between consumers and growers.
The market gained recognition for its friendly and welcoming atmosphere, often drawing customers with its colorful displays and competitive pricing. Over the years, it has expanded its offerings beyond fresh produce to include specialty items, international products, and artisanal goods, making it a one-stop shop for a wide range of grocery needs.