Barcodes Talk Brooksville Signs
We designed, manufactured and installed a wall signs for Barcodes Talk Brooksville, FL. You can see these business signs located at 924 Hale Avenue, Brooksville, FL. Thank you Barcodes Talk for trusting Florida Sign Company with your signs.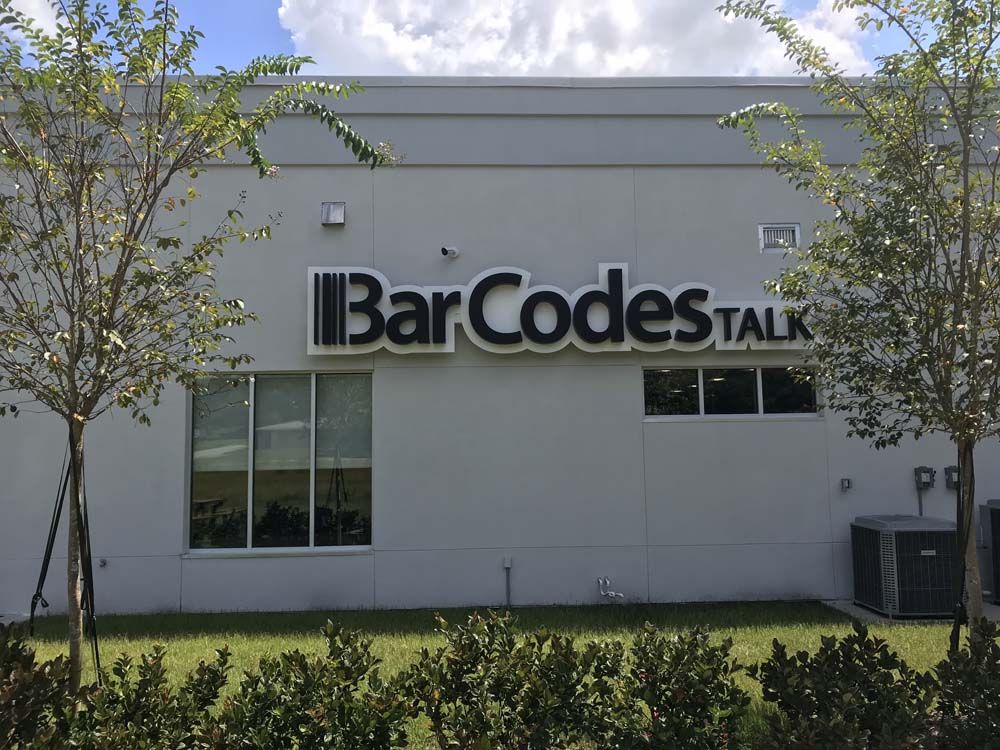 About Barcodes Talk Brooksville
Being in the industry for over 28 years, Barcodes Talk became the industry leader in helping companies obtain UPC and EAN barcodes. They have sold over 200,000,000 barcodes.
Barcodes are necessary in almost every online and physical store transactions. They allow companies to track product sales, pricing, and product variations. With Barcodes Talk, you get all of the following and more:
Certificate of GTIN Assignment
UPC, EAN, & SCC (GTINs) Provided
Works for Amazon Guarantee
Immediately Download Your Barcodes
EPS & JPEG Barcode Graphics
Excel & PDF Spreadsheets
Registration in BCT GEPIR Database
No Renewal Fees