4 EASY WAYS TO GET CREATIVE WITH YOUR LIGHTED SIGNS
Lighted signs on the west coast of Florida are in every plaza you pass by. There are literally thousands of them. This is where as a business owner you can find creative ways to stand out even more with your business sign. As you keep fighting for more ways to stand out from the crowd a creative lighted sign can help you achieve that. At Florida Sign Company, we have four easy ways to get creative with your lighted business signs, making sure they get the attention that they deserve.
Rather than just lighting up the night sky with your brand name, add your business logo, or even add your slogan. Yes, it might be the norm to have a business name on the sign, but we're trying to get creative!
We can easily accommodate any extra messaging you'd like to add with a LED Sign to give your customers more to look at and connect with your business.
Let them know you're open with your outdoor business sign. Your sign can convey so much more than just your business name. You can customize it to add hours, sales information, customer satisfaction rate and so much more. The sky's the limit!
Visual movement attracts attention. This could be in the form of arrows directing customers to your physical location. It draws in more foot traffic and makes more sales, which is why adding this movement element is a wise idea. It can also help to identify more hidden entrances.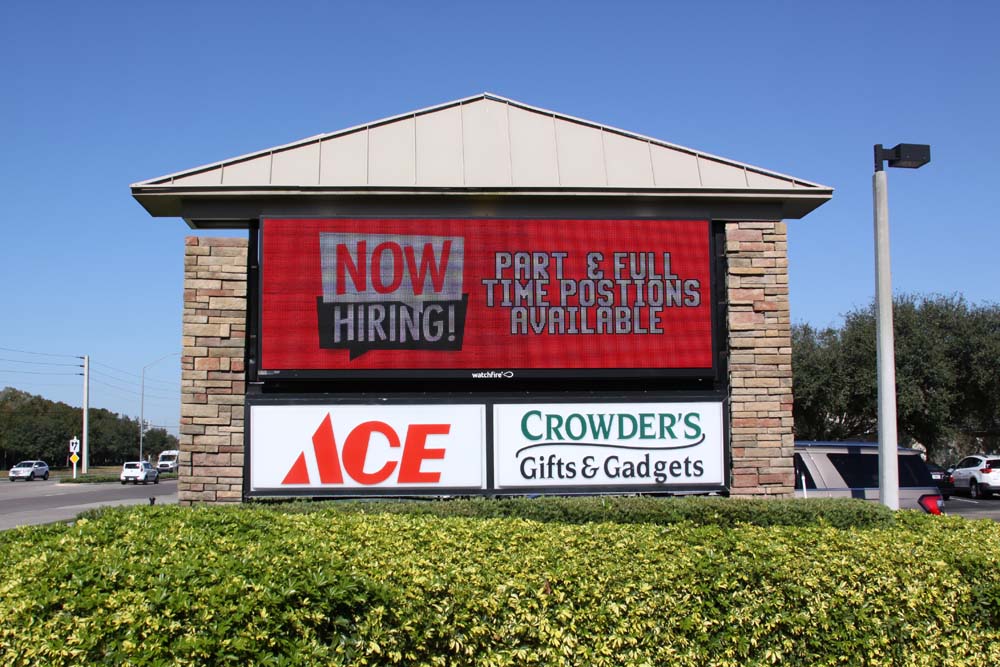 At Florida Sign Company, Inc. we take the time to learn about your business, your brand, and your customers. We want to know about the type of sign that will speak to your customer base. Have a conversation with us about your outdoor lighted signs needs in the Ft. Myers area, and we'll get you just the type of lighted sign you need for your business.