Lake Dental Lakewood Ranch
We designed, manufactured and installed a raceway channel letter wall signs for Lake Dental Lakewood Ranch. Raceway channel letter signs are easy to maintain and repair if necessary. You can see this medical sign at 9760 FL-64, Bradenton, FL. Thank you Lake Dental for trusting Florida Sign Company with your signs.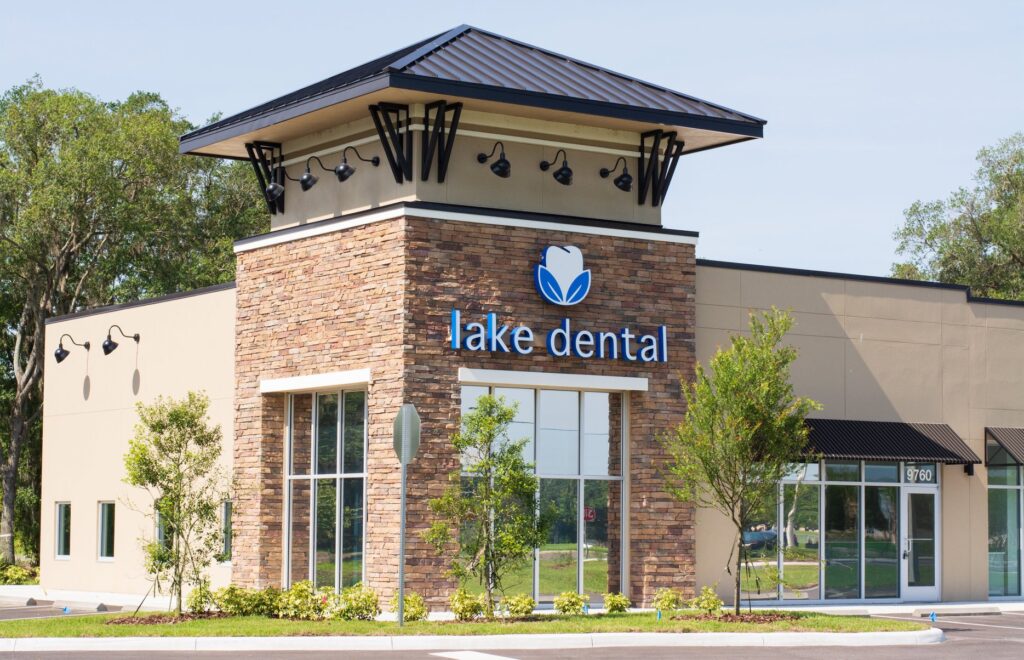 Lake Dental Lakewood Ranch
Lake Dental offers a wide range of dental services. They use comprehensive care along with prevention and restoration techniques to keep your teeth and gums healthy.
Services
Comprehensive Care
Dental Cleanings
Tooth Colored Fillings
Sealants
Crowns
Inlays and Onlays
Bridges
Veneers
Dentures and Partials
Dental Extractions
Dr. Kerry Stanisic's interest began at age 19 when she began working as a dental assistance. graduated from the University of South Florida with a Bachelors of Science degree in Biomedical Sciences and a minor in Public Health. She continued her graduate studies at the University of North Carolina School of Dentistry receiving her Doctor of Dental Surgery (DDS) degree.