Warehouse Billiards Lake Placid FL
We manufactured and installed a new front illuminated and reverse/halo illuminated channel letters stud mounted wall sign for Warehouse Billiards Lake Placid FL. At night the light shines on the wall around the letters – looks like a halo. You can see this retail sign at Warehouse Billiards at 237 N Main Ave in Lake Placid, FL. Thank you Warehouse Billiards for trusting Florida Sign Company with your new sign.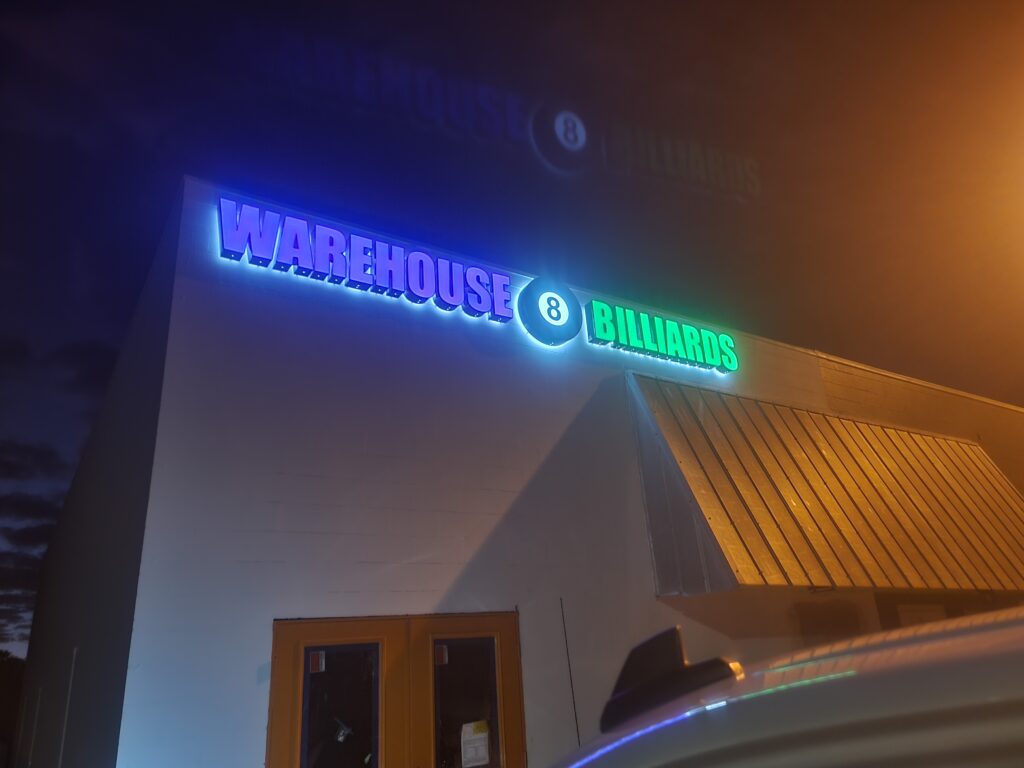 What Warehouse billiards Says About Florida Sign Company
"Discovered Florida Sign Company because other sign company couldn't even complete the design within 4 weeks. Florida Sign Company had everything ready in one week! Great staff! Great installers!" – Michael Nino
ABOUT Warehouse Billiards
Warehouse Billiards offers pool, darts, games, sports, music, drink and food. Follow them on Facebook to learn about upcoming events, leagues, and tournaments.